For our agency Christmas project in 2009, we explored the Internet Of Things. Visitors to our site were given the ability to play a set of real, internet-connected handbells in our London studio via a web interface.
Players controlled a group of bellringers to compose a tune in the virtual recording studio. The pitch and rhythm data was sent from the server via a microcontroller to a motorised rig (made from a car's central locking system) which played the tune on the bells, and live-streamed it back to the player to enjoy*.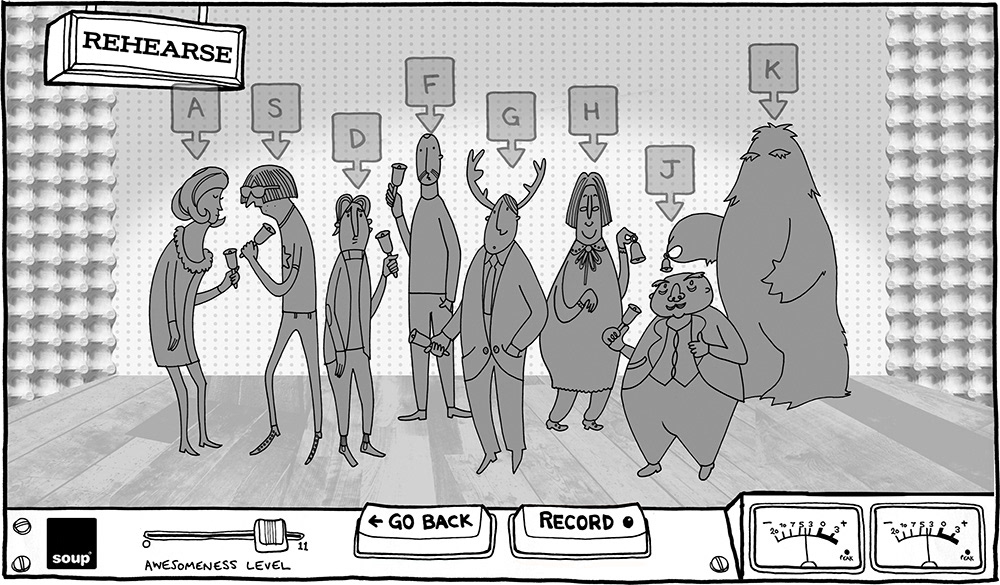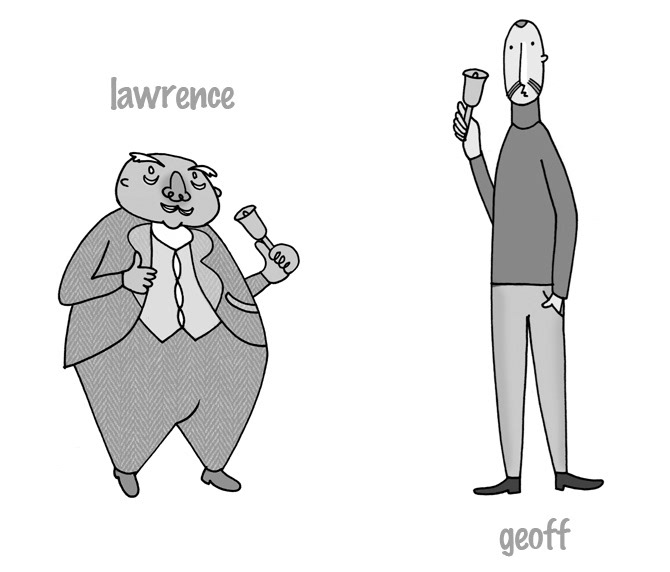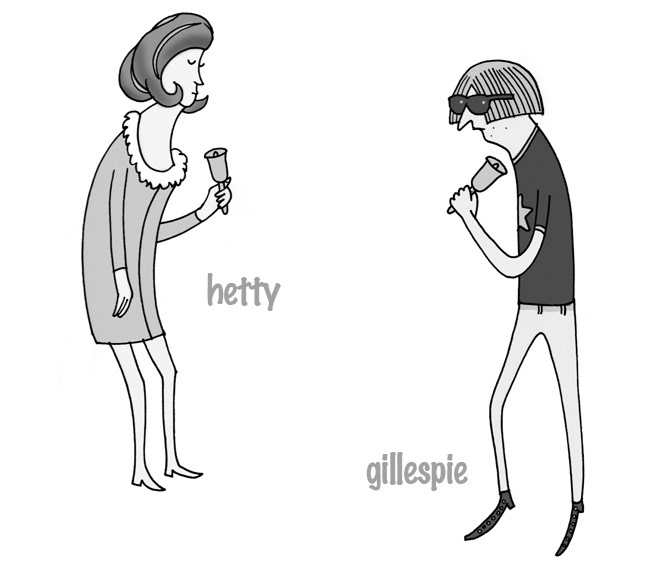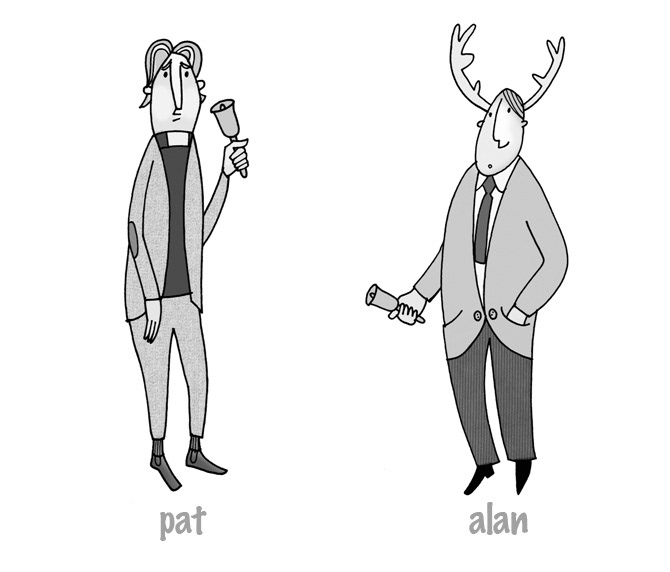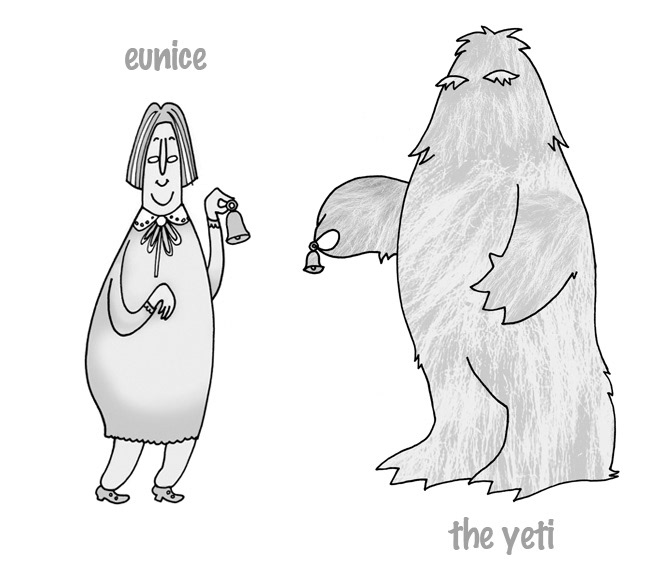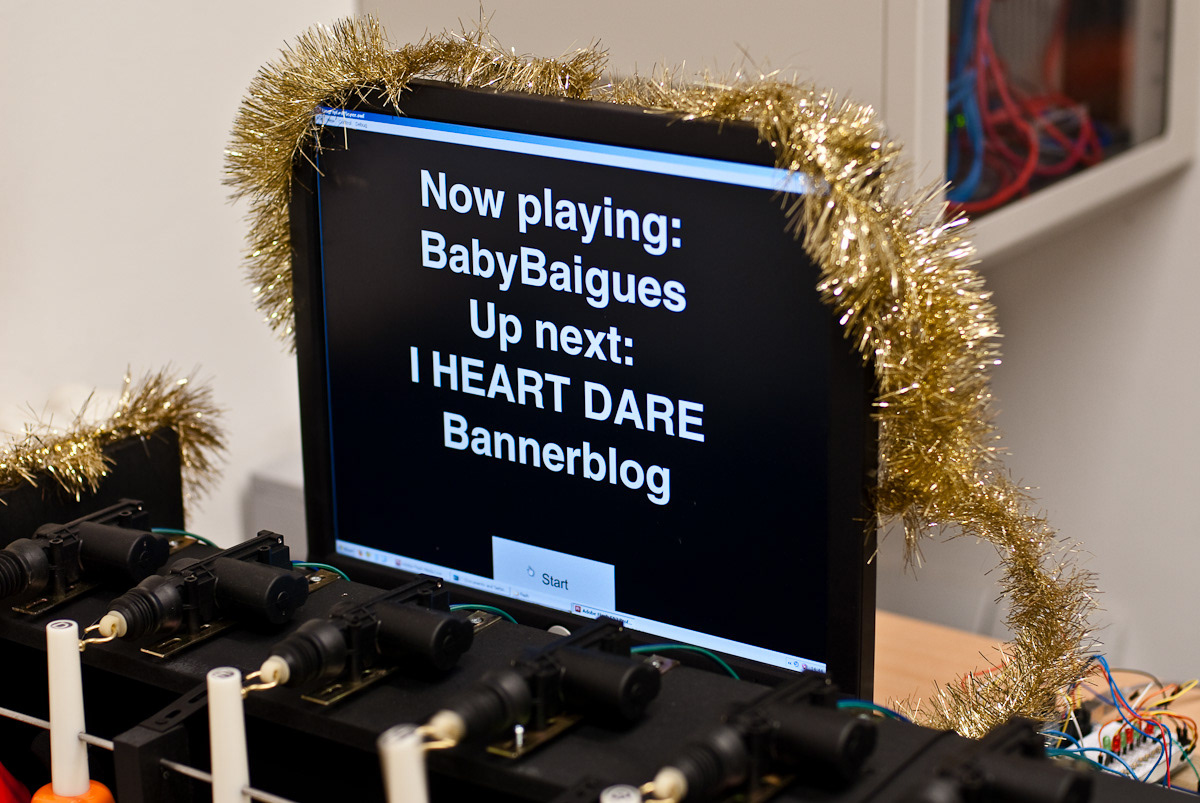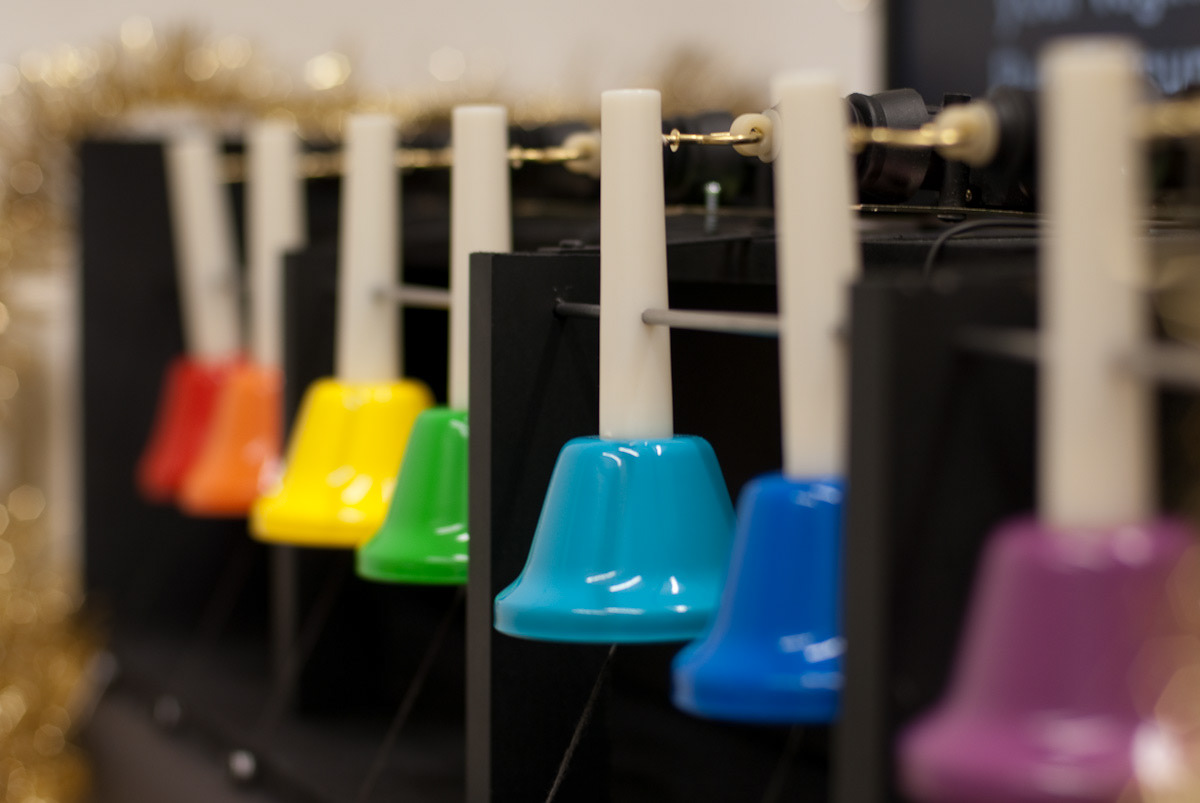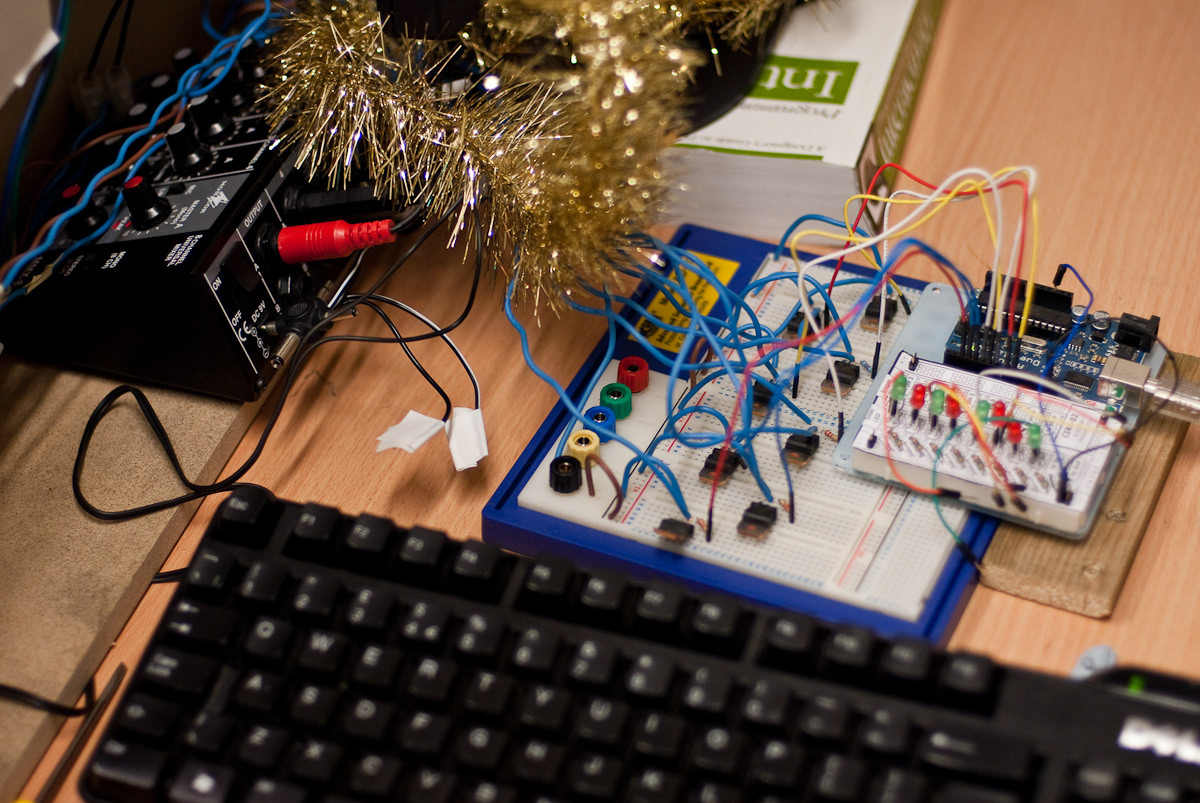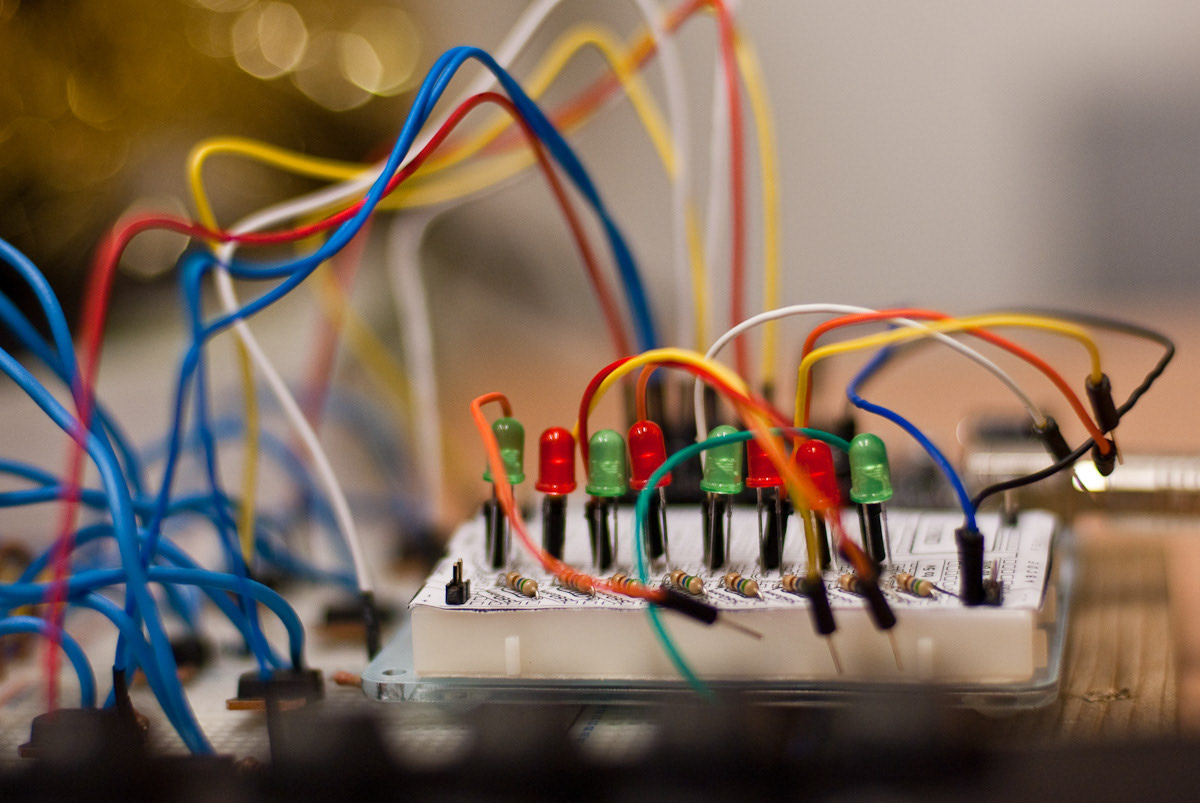 Ring My Bell was promoted through social media, and took off after Lauren Laverne mentioned us on 
BBC Radio 6 Music
.
My role:
Concept, art director, illustrator, electronics build
Technical developer, concept:
Pete Starkey
Rig build:
Pete Starkey, Joe Beddington
Creative director, concept:
Steven Bennett-Day
* As the bells were playing live and unsound-proofed in the studio for two weeks, this enjoyment was not shared by all.