Skincare is not usually a number one priority in the busy lives of teenage girls, and they often see their hormone-prone skin as an enemy to be fought with harsh products and questionable home remedies. Simple wanted to show them that skincare can be straightforward and kind so we created Skin Social, a lifestyle channel on YouTube.

Skin Social is anchored by three up and coming vloggers who embody Simple's holistic approach to skincare: Grace Bruce (wellness and health), Ebony Day (lifestyle and music) and Yanin Namasonthi (fashion and style). The audience were much more comfortable asking for advice from this peer group of 'big sisters' than from a brand.

We created a content program driven by search and data insights, to make sure that our videos were there to answer our teenage audience's questions. Using Google's 'hero, hub, help' structure we published weekly long-form lifestyle content. These included how-to's, tutorials, hauls and get-ready-with-me's. We also repurposed content as short 30-second 'help' edits, designed to answer specific search terms e.g. "how do I get rid of spots?" and "party make-up looks"

​​​​​​​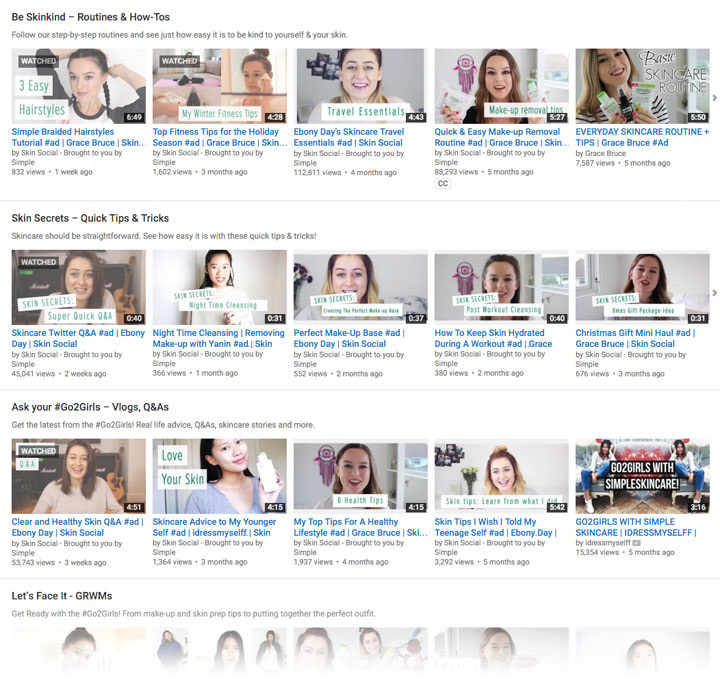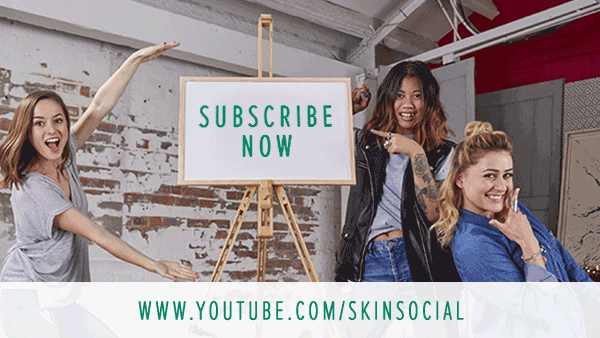 My
role
:
Creative director, art direction
Creatives:
Anna Gordon, Kate Lloyd, Verena Camesasca, Bethany Wells, Sophie Everett
Social & Content Strategy Director:
Abby Nocon
Designer:
Darren Custance
Trailer produced by Irresistible Films
​​​​​​​